Courtroom Dedication Plaques
Create custom dedication plaques for honoring Judges. We offer aluminum and bronze plaques for dedication and unveiling ceremonies. Our special plaques are used to recognize Justices during at building dedications, anniversary celebration and to commemorate events.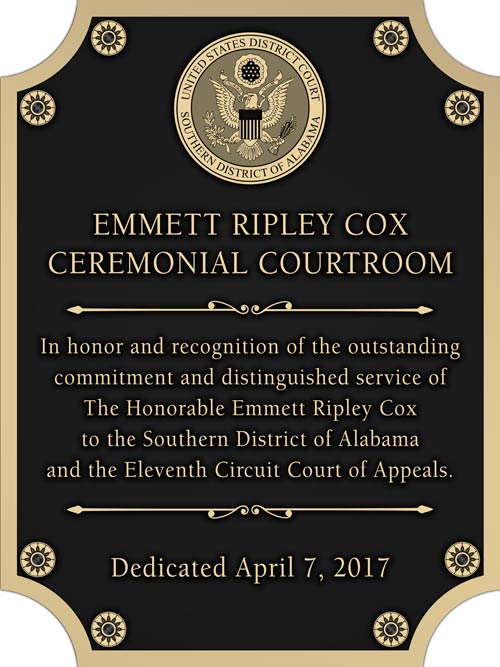 These premier Judicial commemorative plaques can include seals and engraved photos. We do not change extra for including graphics, seals or photos. Consider using a photo of a Judge, a Judicial member or a photo of the courthouse.
Our plaque cost equation is a result of the material, size and type of plaque you choose. Choose from aluminum or solid bronze.
Production times vary from seven days to six week depending on the type of plaque. For last minute dedication events, we can offer photo engraved bronze plaques. These can be shipped in seven days if needed. For larger casted government bronze seals, please allow a few weeks.
Please feel free to contact us for ideas for your dedication plaque wording. Wording such as, "In honor and recognition of the outstanding commitment and distinguished service of" is common to use. There are a number of recent project photos on this website. Please take time to look around and be inspired with ideas for you next plaque.
Quick Quote
How much does a Bronze Plaque Cost?
---
Planning a project? Fill out this short online form for instant access to plaque pricing and our getting started guide.
---

Production Times

---
Standard Production | (3) Three Weeks
---
Rush Production | (7) Seven Days
---
*Production days are Monday - Friday
---
Classic Courtroom Plaque Designs
Custom Courtroom dedication plaques ranging in price from $250 and up. Contact us today for bronze and aluminum plaque quotes. We do not charge extra for including images and logos.
Recent Government Projects
We had the opportunity to produce two bronze dedication plaques that were used in a plant dedication ceremony that the President of the United States attended. This was a last minute dedication ceremony and the client needed the plaques in less that 7 days. We delivered the two plaques on time a day ahead of schedule.
President Trump Tour of Pratt Industries Plant Opening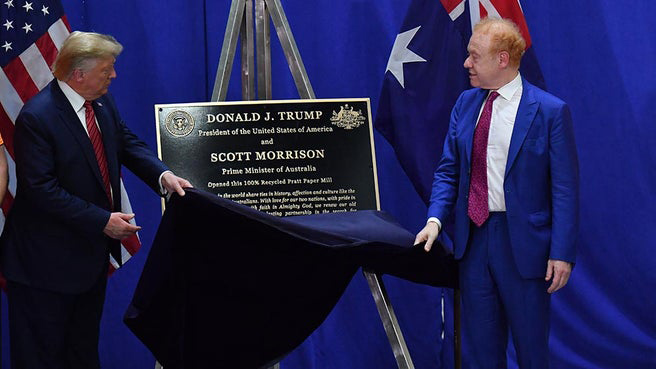 ---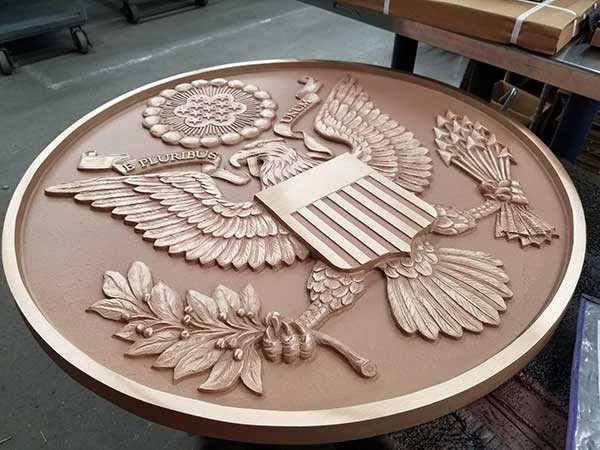 Courtroom Bronze Plaques
Cast bronze bas relief plaques allow you to have much more relief than engraved bronze plaques. An artist creates a clay mold that is then cast into solid bronze. These plaques can be as thick as 1.5" depending on the requirement. The production time is six weeks.
It was a great honor to work with the United States District Court for the Southern District of Alabama. We created seven of these 34" diameter cast bronze bas relief plaques for a new courtroom.
K Bronze Plaques and Metal Letters
410 N. Vermilion
P.O. Box 802
Danville, IL 61834

A Division of the Get Plaques, LLC