Stadium Dedication Plaques
Create bronze stadium dedication plaques to showcase donor contributions and alumni recognition. Plaques can be displayed at the athletic stadium entrance. Our plaques are can include school logos and photos. We do not charge extra for special shapes.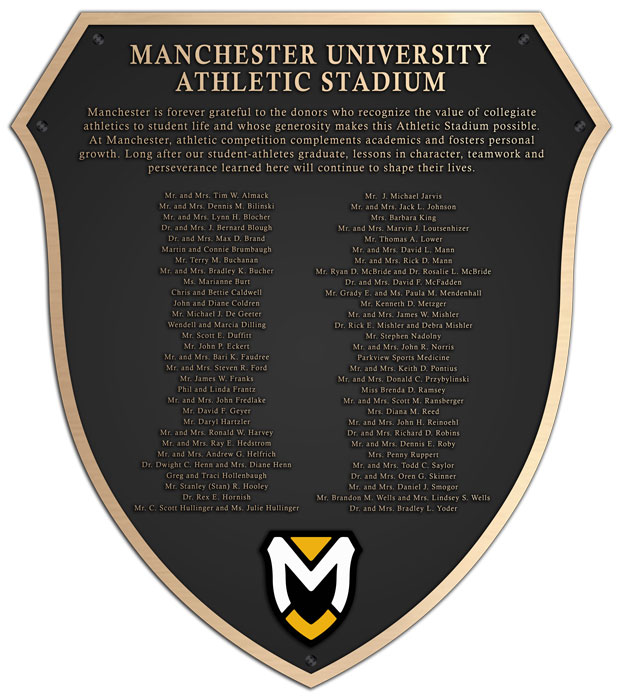 Use your own photos and logos to customize your plaque
You can customize the border design, background color and texture, font and ornament design.
All photos will be produced with a relief tecnic where you can feel the details with your fingers.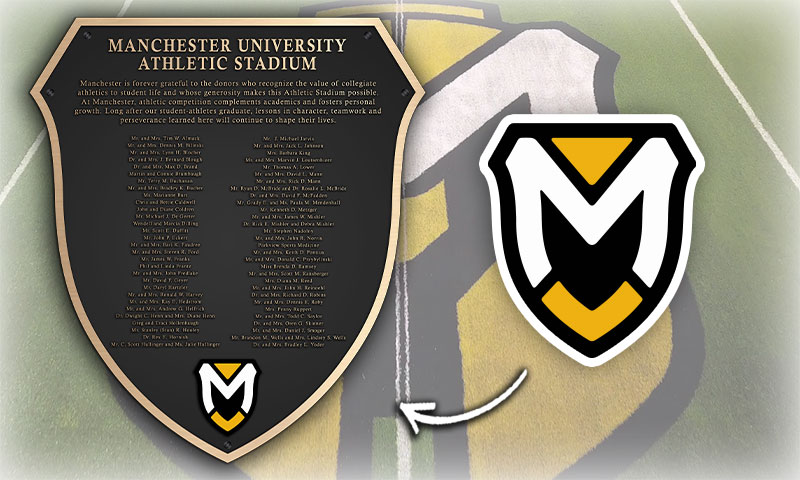 Quick Quote
How much does a Bronze Plaque Cost?
---
Planning a project? Fill out this short online form for instant access to plaque pricing and our getting started guide.
---

Production Times

---
Standard Production | (3) Three Weeks
---
Rush Production | (7) Seven Days
---
*Production days are Monday - Friday
---
Popular Stadium Dedication Plaques
Custom plaques ranging in price from $200 and up. Contact us today for bronze and aluminum plaque quotes. We do not charge extra for including images and logos.
---
Bronze Stadium Dedication Plaques
Create custom bronze plaques for dedication events and sponsor recognition. For this Stadium dedication plaques, we include a photo of the honoree as well as the photo of the building and school logo. The plaque was attached to the stadium entrance. This is a great recognition solution. We look forward to hearing about your ideas.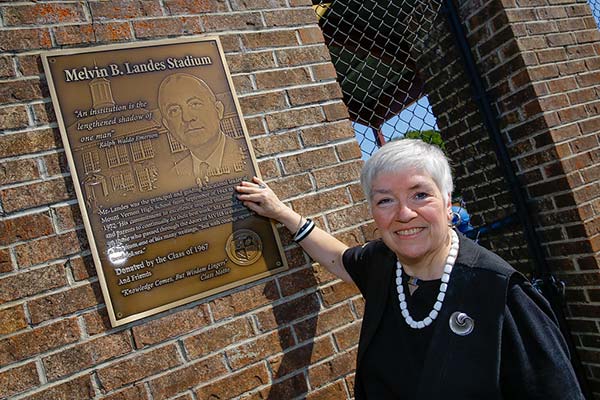 K Bronze Plaques and Metal Letters
410 N. Vermilion
P.O. Box 802
Danville, IL 61834

A Division of the Get Plaques, LLC